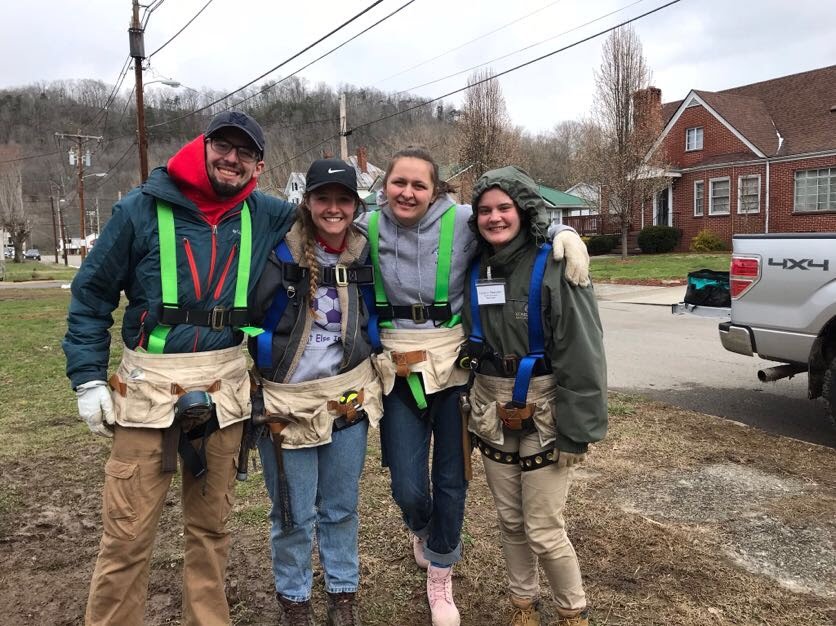 Short-term volunteers make a commitment of one week or longer to building hope, transforming lives, and sharing Christ's love through service in Appalachia.  We hope you can join us!
Service Placements
Skilled construction: We need volunteers skilled in construction for our WorkFest and YouthFest alternative spring break programs in March and April. Volunteers help to lead college and high school students in minor and major home repair projects for individuals and families in need. Minimum one-week commitment.
Cooks and kitchen help: Cooks and kitchen helpers are needed March-October in our alternative spring break, Mission Groups, and Summer Camp programs. Minimum one-week commitment.

Summer Camp: We need counselors, lifeguards, medical personnel, arts & crafts instructors, and more to make our Summer Camp Program possible for our campers. Minimum one-week committment for medical personnel, three weeks for all other positions.
Volunteer Corps: Members of our short-term Volunteer Corps want an experience similar to that of our One-Year volunteers but are unable to give a one-year commitment. Corps members live in intentional community with our One-Year volunteers and serve full-time in one of our programs serving children and their families, the elderly, and persons with disabilities. Minimum three-week commitment to our program pillars of Service, Community, and Spirituality.
Benefits
All short-term volunteers receive room and board and up to $400 for travel expenses.
How to Join Us
Apply today or contact us to learn more. We'd love to tell you more about our mission and how you can get involved!