Submitted by

mmoreno

on Tue, 04/28/2020 - 11:26
By Tina Bryson
MOUNT VERNON, Ky. — Staff at Christian Appalachian Project (CAP) have been working to address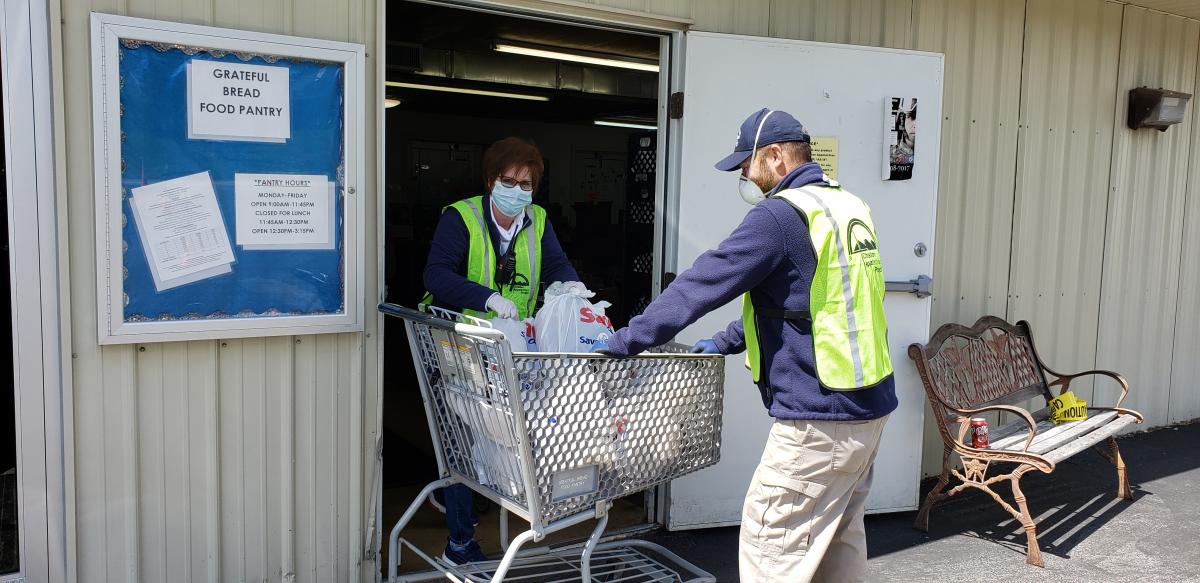 rising needs in the region as more families need the services of CAP's Grateful Bread Food Pantry. Additional families are signing up each day to receive assistance, while employees and volunteers continue to ensure that needs are met for children and their families and seniors who need food.
"We have seen a lot of new people sign up at the pantry because of the coronavirus," said Sherri Barnett, manager of the pantry. "People have been laid off or lost jobs. As if that is not enough stress, now their children are at home, and that takes a lot more food to be able to feed them. When school was in session children ate two meals at school, now the parents are having to supply those extra meals. Parents and grandparents are struggling with trying to put enough food on the table."
In the past eight days, at this one pantry in Rockcastle County, Barnett and her team have provided food for 580 households, including 26 new families, 210 children, and 795 adults. Plus, they packed seven emergency food boxes which means families who had previously received assistance ran out of food before the end of the month and needed additional help. They also filled 200 food backpacks to provide supplemental items to schoolchildren, and 190 commodity food boxes for seniors.
"It's hard out here on everyone, and we are seeing an increased need for emergency boxes because people don't have enough food at home," Barnett added. Prior to the economic impact of COVID-19 measures, the region had already struggled to overcome high rates of poverty and a significant limitation on economic opportunities.
One pantry visitor recently was a single mother who had lost her job. "She has three children, no job, and has not received any unemployment benefits. She just did not have the money to purchase food and her children were hungry," Barnett said wiping away tears as she recounted the story. "She asked for anything that we could provide to help feed them. To hear a mother telling you her children are hungry and she can't feed them is heart breaking."
Barnett and her staff expect the need to increase in the coming weeks as families head into the start of a new month and bills like rent and mortgage come due. They continue to work with partners like God's Pantry Food Bank to ensure that they can meet the growing needs in the community.
"We are grateful for people who continue to send cash donations to help families in Appalachia put food on the table during this difficult time," Barnett added. "Our partnership with God's Pantry allows us to purchase more food for the same amount of money that an individual could buy at a grocery store. Donations truly make a difference and we appreciate the support."
To support CAP's Grateful Bread Food Pantry, visit www.christianapp.org/coronavirusrelief.