Submitted by

ckdcaudill

on Thu, 09/08/2016 - 21:27
NEWS RELEASE - September 8, 2016 
RICHMOND, Ky. — Christian Appalachian Project announced that Haley McCoy, executive director of the Office of Legislative and Intergovernmental Affairs, KY Energy & Environment Cabinet; and Jackie Collier, associate vice-president for Alumni Relations, Berea College, will fulfill another one-year commitment on CAP's Board of Directors.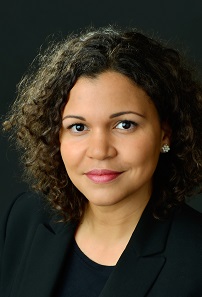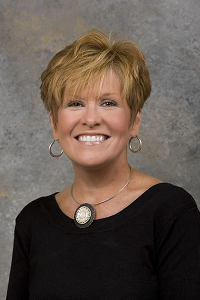 "We are excited to have Haley on our board," said Guy Adams, president and CEO of Christian Appalachian Project. "She brings a unique perspective as our youngest board member and also the first board member who previously was a CAP participant."
McCoy, a native of Jackson County, attended Camp Andrew Jackson as a child.  Her family also participated in CAP's respite care program as a result of her brother's special needs.  Her engagement with the organization continued to expand through her work with low-income families, utilizing other CAP programs, like Operation Sharing.  Eventually, McCoy was asked to serve as a participant representative for CAP's strategic planning efforts.
"I am from a community CAP has served since the beginning," McCoy said. "Now I'm able to bring that standpoint to the board. CAP is the largest human services organization exclusively serving Appalachia in the U.S. It's a blessing to be a part of a 50-year-old organization that continues to touch the lives of people in need in Appalachia."
McCoy recalled how individuals from neighboring counties or even far reaches of the United States came to Jackson County each year to volunteer in CAP programs.
"These volunteers helped shape my worldview," she said. "They brought diverse perspectives and experiences that I might not have otherwise been exposed to in our small, rural town.  The volunteers immersed themselves in the community which, over time, had a lasting impact on the way I came to view service."
McCoy, resides in Richmond with her husband, Brian MCoy, an attorney, and their two children. She serves on the Executive Committee of SOAR (Shaping Our Appalachian Region) and with the Kentucky Employees Charitable Campaign. In addition, she is active with Downs Syndrome Association of Central Kentucky. McCoy earned her master's degree from the Lexington Theological Seminary, and was in the inaugural class of the University of Kentucky/University of Louisville joint Executive MBA program.
"CAP's board is filled with servant-leaders, each of whom have a heart for people in need in Appalachia," Adams added. "Jackie has a long history of working in Appalachia to make a difference in the daily lives of those CAP has the privilege of serving."
Collier has more than 35 years of service to residents of Eastern Kentucky through her time at Berea College and Eastern Kentucky University in alumni relations.
"My family is from Appalachia so I understand the struggles that people have to make a better life," Collier said. "My parents moved to Ohio when the mine my father worked in Southwest Virginia closed in the mid '50's. Because of that family history, it is personal to me. I want to see that the needs of Appalachia are met."
Collier has committed her adult life to ensuring that other young people are able to gain the education they need to help them reach their full potential.
"I serve on CAP's board because their mission lines up with my own values of building hope, transforming lives, and sharing Christ's love through service in Appalachia," Collier added. "I strongly support CAP because I get to see first-hand the difference that CAP makes in the lives of children, families, the elderly and individuals with disabilities."
Collier received her bachelor's degree in elementary education from Berea College. She resides in Richmond with her husband, Larrey Riddle. She serves on the Council for Advancement and Support of Education (CASE) International and with Hospice Care Plus in Madison County.   
During the 2016-2017 term on CAP's board, McCoy will serve on the Program Committee, which is responsible for oversight of CAP's human services programs. Collier will serve on the Business Affairs Committee, which oversees finance, personnel, and property matters related to CAP.